Dear Brethren and Co-Workers in Christ:
The Apostle Paul wrote:
1 Paul, an apostle of Jesus Christ by the will of God, and Timothy our brother,

To the church of God which is at Corinth, with all the saints who are in all Achaia:

2 Grace to you and peace from God our Father and the Lord Jesus Christ. (2 Corinthians 1:1-2)
Grace to those in the Continuing Church of God wherever you may be relocated.
We hope and pray you had a spiritually profitable week.
Online Radio and Flipboard

While the Continuing Church of God is presently based in the USA, work is being done in many places throughout the world.
For example, we get several types of support from the brethren in New Zealand and elsewhere.
John Hickey, for example, edits the Bible News Prophecy magazine as well as our booklets. Furthermore, he sometimes makes recordings for the online Bible News Prophecy radio program, which is put together in New Zealand.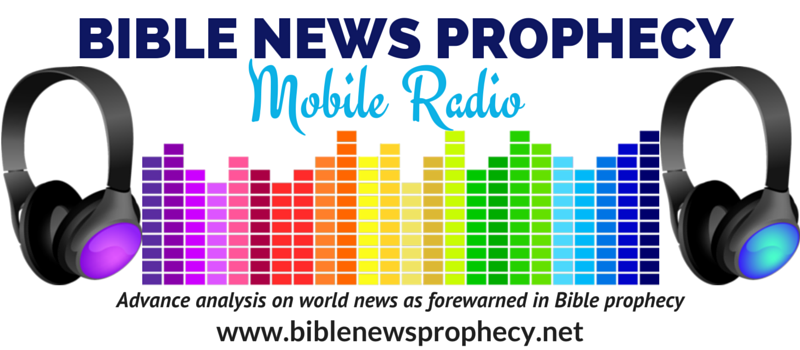 His wife, Shirley Gestro, is also heavily involved. She helps put together the above radio program as well as assists with booklets and the Study the Bible Course.
She also puts out the CCOG Flipboard page.
She sent the following report:
Bible News Prophecy Internet Radio Update

Analytics from Caster FM Streaming Server

Countries: 185

Unique listeners: 46,420

Total Listener Minutes: 7,538,956

Top 25 Countries by Listener Minutes:

United States            4,643,710
Unknown                      730,226
United Kingdom           700,573
Germany                      326,354
Canada                        230,084
New Zealand               180,048
Australia                      156,923
Bahamas                     122,587
France                           96,960
Japan                            87,727
Virgin Islands (U.S.)      43,076
Mexico                          31,128
Netherlands                  29,114
South Africa                  20,321
Switzerland                   15,260
Italy                               10,769
Jamaica                        10,423
Belgium                           8,611
China                              7,455
Philippines                      7,204
Sweden                           6,665
Ireland                             6,286
Indonesia                         5,406
Thailand                           5,237
Nigeria                             5,006

Bible News Prophecy Flipboard Page Update

Followers: 3,760

Articles: 11,091

Viewers: 24, 672

Page flips: 265,436

Bible News Radio Pinterest Page

Average Monthly Viewers: 8,952
We utilize many platforms to reach whomever we can.
Serbia
As it worked out, I spent a couple of days in Serbia and got back last night after over 24 hours of traveling yesterday (including about 5 hours on a bus), so I am a bit jet lagged (plus there are many things to try to get caught up on–including dealing with telephone messages when I was gone).
We are working on some important church projects in Serbia and I was able to make progress on at least two of them. But this can be complicated in a country that is so closely influenced by the Orthodox Church (so I used some techniques like the old Worldwide Church of God did, to minimize possible disruptive offense).
Here are some stats from Wikipedia related to religion in Serbia: