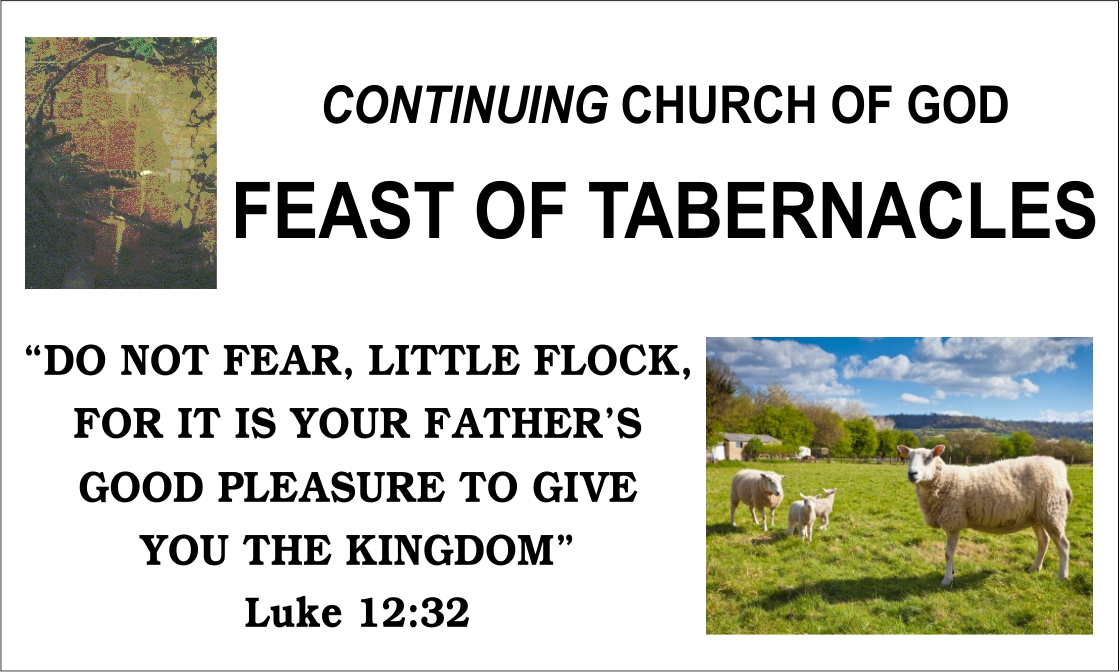 The Continuing Church of God is pleased to announce this sermon from its ContinuingCOG channel:
Is the teaching of deification a new or cultic idea? Does the Bible teach it? Did early Christians teach it? Did Greco-Roman saints teach it? Did Martin Luther teach it? What about Ignatius and Theophilus of Antioch? Does it have anything to do with the family of God or the Kingdom of God? Are humans intended to rule the universe? If so, when? Dr. Thiel answers those questions and more?
Here is a link to our sermon: Is Your Destiny Deification?
Some items of possibly related interest may include:
What is Your Destiny? Deification? Did the Early Church Teach That Christians Would Become God? What is your ultimate destiny? What does the Bible teach? Is deification only a weird or cultic idea? Are you to rule the universe? Here is a link to the video sermon What is Your Destiny?
Christians are to Rule Are Christians really to rule? If so, how will that turn out? A related sermon is titled A sermon of related interest is titled Are Christians really supposed to rule?
Building Character: Going on to Perfection Once you have accepted Jesus, do you need to strive for perfection and build character? A related video sermon is available: Going on to perfection and building character.
What is the Meaning of Life? Who does God say is happy? What is your ultimate destiny? Do you really know? Does God actually have a plan for YOU personally? If you would like to watch videos covering subjects of this article, you can click on the following links: Why YOU? Why Do YOU Suffer? and What is the meaning of your life?
Biblical Keys to Happiness This is an article for those interested in biblical teachings about being happy. A related sermon is available and is titled: 14 Biblical Keys to Happiness.
The Feast of Tabernacles: A Time for Christians? Is this pilgrimage holy day still valid? Does it teach anything relevant for today's Christians? What is the Last Great Day? What do these days teach? Here is a link to the sermon: Christianity and the Feast of Tabernacles.
Should You Observe God's Holy Days or Demonic Holidays? This is a free pdf booklet explaining what the Bible and history shows about God's Holy Days and popular holidays.
How to Keep God's Festivals Many have heard of God's Holy Days and wonder how they are kept in the 21st century. This is an overview article. A related sermon is also available titled: How to Keep God's Feasts.
The Gospel of the Kingdom of God This free online pdf booklet has answers many questions people have about the Gospel of the Kingdom of God and explains why it is the solution to the issues the world is facing. Here are links to three related sermons: The World's False Gospel, The Gospel of the Kingdom: From the New and Old Testaments, and The Kingdom of God is the Solution.
Feast of Tabernacles' Sites for 2017 This is information on the Feast of Tabernacles' sites for the Continuing Church of God in 2017. The Feast in 2017 Services will begin the evening of October 4th.
Is Second Tithe and Third Tithe Still Valid Today? Should you save and use second tithe? Some in the COGs no longer teach payment of third tithe, is this biblically correct?