Dear Brethren and Co-Workers in Christ:
Greetings from Grover Beach, California.
The State of California has reimposed more lockdowns, but so far, they have not had a significant effect on the work here.
We continue to work on matters around the world.
We also would like to announce that we have a new book in the French language: PREUVES QUE JÉSUS EST LE MESSIE.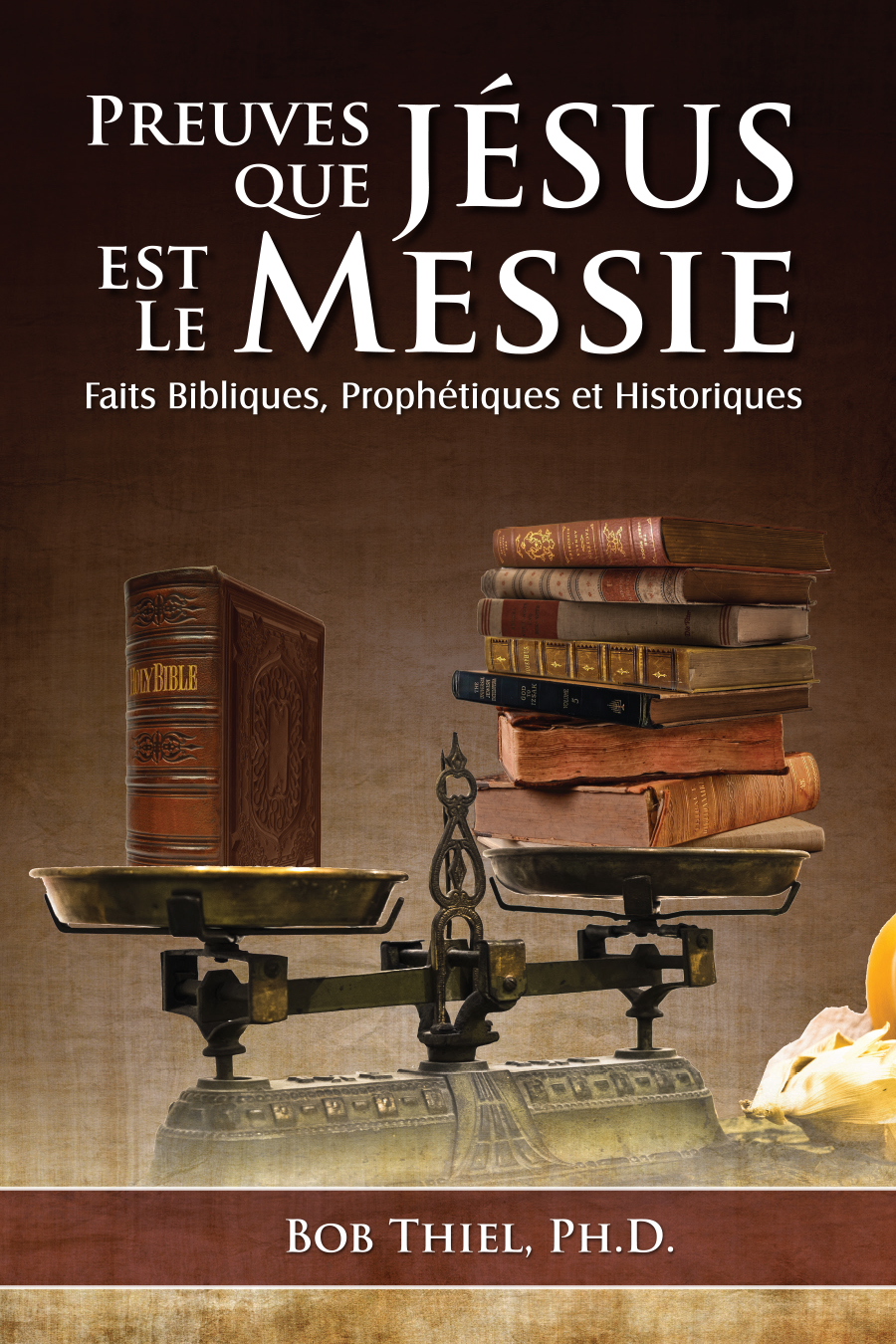 This is a translation of the English book: Proof Jesus is the Messiah.
We also have it in the Spanish language: PRUEBA de que JESÚS es el MESÍAS.
We are working to have more materials in more languages to better reach more people.
We are also working on the French and Spanish websites to try to make finding materials easier.
Feast of Tabernacles in 2020: New Zealand, Canada, and USA

In 2020, Feast of Tabernacles' services are to begin the evening of October 2nd and continue until the Last Great Day which is October 10th.
We received the following information from New Zealand:
The Feast of Tabernacles 2020 site in New Zealand has been confirmed. The Feast services will be held on a property on the Kerikeri Inlet, overlooking the Bay of Islands which is a 10 minutes drive from Kerikeri Centre.

Due to covid-19, N.Z. border restrictions will most likely still be in place in October.

http://kerikeriholidaypark.co.nz/    The Holiday Park has a range of accommodation types. https://www.kericentral.co.nz/   This is the handy Backpackers.

There are many airbnb choices also.

Kerikeri has numerous local walks, through woodlands, past rivers and waterfalls. The climate is sub-tropical with  wonderful flora and bird life. The sound of kiwi and morepork (little owls) can be heard at night. There are a selection of cafes and restaurants in the township.Kerikeri is famous for orange growing and has New Zealand's oldest Pear Tree and two of NZ's oldest buildings! The beautiful Bay of Islands and a range of stunning Far North Beaches are within a 45 minute drive from the township.

Service details and suggested afternoon excursions will be available shortly.

For further information please contact our member Sharon at ccognznorth@gmail.com
Kerikeri is about a 3 hour 40 minute drive north of Auckland. It is generally warmer in New Zealand the farther north you go as you are getting closer to the Equator. The average high temperature at Feast of Tabernacles is in the 60s Fahrenheit.
Herb Haddon reported that the site in Canada has been set up. The Feast site is in New Brunswick, Canada:
Holiday Inn
400 Main Street
Saint John, NB

Reservation toll free number: 1 800 475 4656

Link to Hotel page: https://www.reservationcounter.com/hotels/show/5fe1629/holiday-inn-express-saint-john-harbour-side-saint-john-nb/?
A block of rooms (10) has been set up under: Continuing Church of God. When they call for reservations they have to mention it is for the Church. They have given us a group rate for the rooms of $99.00 + tax/night in CA $.
We have also booked 1 room for handicap if needed.
The Government of New Brunswick has guidelines for entering NB (registration) and self quarantine that are in effect now.
Herb Haddon also reported:
We don't know if these will be lifted before the Feast or not

Because of these uncertainties, and even if the borders are closed at this time, I would ask the brethren to confirm their intentions for attending the Feast in NB with me by e-mail at: hwhaddon@gmail.com

I would like to add that we can cancel this booking up to 2 weeks prior to the Feast without penalty fees.

Now we will pray that the restrictions are lifted!

Herb
As mentioned before for the USA, we have a signed agreement with a hotel in San Antonio, Texas called the Omni San Antonio Hotel at the Colonnade located at 9821 Colonnade Boulevard San Antonio, Texas 78230. Here is a photo from its website: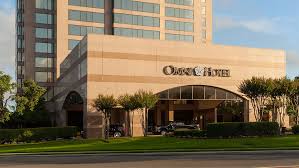 Omni Hotel, San Antonio
Should you stay there, the daily room rate is $119 per night, plus applicable taxes. You can call 1800TheOmni to make a reservation–tell them it is for the Feast of Tabernacles.
The hotel provided a link to book directly online. Here it is: https://www.omnihotels.com/hotels/san-antonio/meetings/feast-of-tabernacles-10022020
While you do not have to stay at the Omni, many will find it convenient. In addition to our meeting there, it has two restaurants, one lobby snack bar, and even food available at its pool.
Please do not let COVID-19 fears or threats stop you from planning on coming. As mentioned before, we have a back-up plan for a location about an hour north of San Antonio if the hotel has to cancel. And if the hotel has to cancel, they also have agreed to cancel your reservations as well.
If you plan to attend in San Antonio, please send me an email. Please do not assume that I know. Please do not delay and send me an email if you plan to come if you have not already done that. My email address remains COGwriter@aol.com
As mentioned before, we still intend to hold the Feast of Tabernacles in probably all countries we have indicated (there could be changes, however). Information on the expected general locations is included in our article: Feast of Tabernacles' Sites for 2020. However, there may be changes in location and how we can conduct services.
We plan to hold services for the Feast of Tabernacles and encourage all who can attend to attend.
World News Items
We are still seeing lockdowns and limitations in various parts of the world because of government moves they say are related to COVID-19 (see BBC: Millions go back into lockdown around the world; AP: Small businesses worldwide fight for survival amid pandemic). Over 50 million in the US have applied for unemployment benefits this year (see https://www.sfchronicle.com/business/article/More-than-50-million-have-filed-for-unemployment-15412510.php). Some speculate it could take years for certain economies to recover (see Rickards: Economy Won't Recover Until 2023 … This is the reality of this depression).
Additionally, we are seeing territory (see US and China in battles of words over the South China Sea: Might Australia pay the price?) and trade issue conflicts between the US and China. At the same time, Germans are increasingly of the view that the US will not remain the top power in the world (see 'Hong Kong: China vows to retaliate after Trump ends special economic status' 'Many Germans believe China will replace US as superpower'). But it will be a European power (cf. Daniel 11:39), not a Chinese one, that will one day defeat it.
Over in the UK, Brexit matters are concerning some (see Guardian: 'Johnson must be mad if he thinks Britain can afford a no-deal Brexit'; COGwriter: Brexit will be worse than the Guardian realizes, deal or no deal). While both the European Union and United Kingdom look to suffer a bit economically from this, the prophetic reality is that Brexit will be one of several reasons why the European Beast power will one day take over the UK (cf. Isaiah 17:3; Daniel 8:24-25).
Yes, the world is changing. The Anglo-American world order is not going to last for too many more years.
Turkey's President made an announcement to turn the famous Hagia Sophia–originally built by the Greek Orthodox–into a mosque. The US, EU, Vatican and others have spoken out against this decision (see Hagia Sophia, Pope Francis, al-Aqsa Mosque, and Turkey in Prophecy). Prophetically, this looks like a move to closer align Turkey with other Islamic nations. That is expected as Turkey will align with many of them for a time (cf. Psalm 83:4-8)–but this will not last as Turkey will betray the King of the South (cf. Daniel 11:25-26) to the European King of the North (Daniel 11:40-43).
The situation in the Middle East will change.
Suggested Sabbath Service
Here is a suggested Sabbath service for this week:
2-3 hymns (our songbook, The Bible Hymnal, contains the materials from the 1974 Bible Hymnal from the old WCG with new covers, plus ten additional hymns; there is also some Choral Accompaniment online).
Opening prayer.
Sermonette, which for most who receive this letter via email will be a recorded one. The one suggested for this week is: Christians, Why Prophecy? Other sermonettes are available at the Bible News Prophecy channel.
Announcements (if any; though for many it will be this letter) and one hymn.
Sermon, which for most who receive this letter via email will be a recorded one. The one suggested for this week is: Evolution is NOT the Origin of Life. Other sermons are also available at the ContinuingCOG channel.
Final hymn.
Closing prayer.
Note: If you have a slow internet connection, you can watch these by starting the video, then below it (and towards the right) look for an outline of a gear–if you click on that, it will allow the YouTube video to be played with lower video quality, but at least it will not stop often–you can select a quality as low as 144p. If your internet connection is still too slow (as my home one is) and/or you prefer audio messages to audio-visuals ones, go to the YouTube link for the message, click on SHOW MORE related to the description. You will then see something that says, "Download MP3." Below that is a link to an MP3 file. Most computers (and even some cellular telephones) will allow MP3 files to be downloaded and played. This is an option we have made available (but we are also looking into ways to improve that as well)–and, of course, we have written article options. Some people have found that if their internet connections are not fast enough, that they can simply listen to the messages that are found at the Bible News Prophecy online radio channel.
IN CASE YOU DO NOT RECEIVE A 'LETTER TO THE BRETHREN' FOR ANY WEEK, REMEMBER THAT THERE ARE MANY SERMON MESSAGES ON THE ContinuingCOG channel AND MANY SERMONETTE MESSAGES ON THE Bible News Prophecy channel. There are also some messages at the CCOGAfrica channel.
Concluding Comments
The Apostle John wrote:
1 The Revelation of Jesus Christ, which God gave Him to show His servants — things which must shortly take place. And He sent and signified it by His angel to His servant John, 2 who bore witness to the word of God, and to the testimony of Jesus Christ, to all things that he saw. 3 Blessed is he who reads and those who hear the words of this prophecy, and keep those things which are written in it; for the time is near. (Revelation 1:1-3)
Brethren, the time is nearer.
Events that we are seeing around the world are confirming it.
Sincerely,
Bob Thiel
Pastor and Overseer