Dear Brethren and Co-Workers in Christ:
Greetings from Grover Beach, California.
We have been spending a lot of time on literature matters.
Also, I worked to put together specific articles related to the Ezekiel warning (see What is the Ezekiel Warning?) and Romans 11:25 (see What About Romans 11:25 and the Full Number of the Gentiles?).
Statement of Beliefs in Portuguese and Romanian
On Tuesday, I received links to the Statement of Beliefs of the Continuing Church of God in two additional languages: Portuguese and Romanian.
Here is the Portuguese language link: Declaração de Crenças da Continuação da Igreja de Deus.
Here is the Romanian language link: Declarația de credințe a continuării Bisericii lui Dumnezeu.
I have long wanted more materials in Portuguese as well as Eastern European languages. These have been machine-translated and then edited. The translator indicated that they likely are not perfect, but hopefully will encourage readers of those languages to learn what we teach as well as encourage them to assist us should those statements need some correction.
I also forwarded the Portuguese link to one of our leaders who reads Portuguese to check it.
We are using Brighteon essentially as a backup platform in the event YouTube one day shuts down our
Bible News Prophecy
channel there.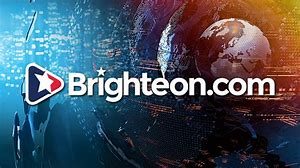 Brighteon announced that the videos will now play without advertisements in the front of them.
I checked and that is now the case–the videos run without commercial advertisements in the front. This is good news as we never wanted the ads, could not control which ones they would put up, and we never financially benefited from them.
Brighteon still limits how many videos we can put up, but in time as we gain more viewership there, that should allow us to put up more.
Here is a link: Brighteon Bible News Prophecy channel.
Report From Rift Valley Kenya
Pastor Tiongik Sawek sent the following report:
REPORT OF RIFT VALLEY REGION – KENYA

receive greeting in the name of Jesus Christ who in our savior. we are fine at Chilani and moving on with work of the lord.

Pastor Ochieng had summoned us to Ndhiwa to go and plan for the regions in Kenya and to appoints some leaders to minister in those regions.during the meeting he (Ochieng) promised to visit those established region to endorse the leaders who were given the responsibilities . he arrived to south rift region in july as he had promised. he showed church members their leaders as pastor Tiongik Arap Sawek and taught them more about offering and tithes

on Friday 12/2/2019 we went together with pastor William and pastor Ochieng to Molo where we met with local church representative from molo and njoro.we showed them pastor William Kirui as a leader of north rift region. those members were happy and they appreciated the teachings from pastor Ochieng there were very happy to see pastor Ochieng face to face for they had longed to see him. pastor Ochieng taught them also a bout offerings and tithes. although, we talked, he himself took a bout two hours teachings a bout family life.There after they prayed for those leaders led by Pastor Sawek.

we saw that the work of lord has become easy.

we will visit Bomet and Mau to teach them what we had been taught by pastor Ochieng.

                     SOUTH RIFT REGION

       LOCAL CHURCH                    LEADERS

Takitech                          Deacon Siele David
Motosiet                          Meshack Sigei/ William Kirui
Kabolecho                       Nelson Kirui
Chilani                             Robert Sang/pastor Tiongik Sawek Arap

God bless you all.

        Pastor Sawek.
Pastor Sawek and others are working to support the great commissions in Matthew 24:14 and Matthew 28:-19-20, which in their regions is also supporting the fulfillment of Romans 11:25.
World News Items
A report came out that human-trafficking has become even more lucrative for criminals (see 'Human Trafficking Outpaces Drugs, Guns As World's Fastest Growing Criminal Industry'). The Bible shows that human trafficking will occur during the Great Tribulation until at least the time of the fall of European Babylon the Great (cf. Revelation 18:1-13).
European military matters seemed to be the focus of Bastille Day this past Sunday, which is normally a France focused holiday (see 'Bastille Day parade showcases European military cooperation'). Europe's Galileo satellite system ran into some problems, but the EU is hoping it will be fully operational next year (see EU's Galileo down, but still moving ahead). Galileo may give the Europeans certain advantages when it comes to dealing with the USA (Daniel 11:39) and the UK (cf. Daniel 8:24-25).
In EU politics, UK Brexiter Nigel Farage warned against voting to make German Defense Minister Ursula von der Leyen the next EU Commission President. Despite his comments and warnings, she won. Ursula von der Leyen has a history of supporting the idea of a European army and was also a supporter of the EU military program known as PESCO (see Ursula von der Leyen elected as European Union Commission President; vows to remain friend and ally of UK, but . . .).
While Mrs. von der Leyen is not the final Beast leader, her selection is a step that will ultimately lead to Europe to reorganize and submit to him (Revelation 17:12-13). Her taxation comments suggest that she also may have a prophesied role (cf. Daniel 11:20 if it is not gender specific), but we will see. It should also be pointed out that both she and the government of France have proposed taxing large US-dominated digital tech firms within the last week (see France escalating 'trade war' through a tax against mainly US-based digital tech; Europe wants countermeasures to Trump's 'sanctions warfare').
Suggested Sabbath Service
Here is a suggested Sabbath service for this week for our scattered brethren:
2-3 hymns (our songbook, The Bible Hymnal, contains the materials from the 1974 Bible Hymnal from the old WCG with new covers, plus ten additional hymns; there is also some Choral Accompaniment online).
Opening prayer.
Sermonette, which for most who receive this letter via email will be a recorded one. The one suggested for this week is: Will Mexico Regain USA Territories?. Other sermonettes are also available at the BibleNewsProphecy channel.
Announcements (if any; though for many it will be this letter) and one hymn.
Sermon, which for most who receive this letter via email will be a recorded one. The one suggested for this week is: Will God Pardon the Ignorant? Other sermons are also available at the ContinuingCOG channel.
Final hymn.
Closing prayer.
Note: If you have a slow internet connection, you can watch these by starting the video, then below it (and towards the right) look for an outline of a gear–if you click on that, it will allow the YouTube video to be played with lower video quality, but at least it will not stop often–you can select a quality as low as 144p. If your internet connection is still too slow and/or you prefer audio messages to audio-visuals ones, go to the YouTube link for the message, click on SHOW MORE related to the description. You will then see something that says, "Download MP3." Below that is a link to an MP3 file. Most computers (and even some cellular telephones) will allow MP3 files to be downloaded and played. This is an option we have made available (but we are also looking into ways to improve that as well)–and, of course, we have written article options. Some people have found that if their internet connections are not fast enough, that they can simply listen to the messages that are found at the Bible News Prophecy online radio channel.
IN CASE YOU DO NOT RECEIVE A 'LETTER TO THE BRETHREN' FOR ANY WEEK, REMEMBER THAT THERE ARE MANY SERMON MESSAGES ON THE ContinuingCOG channel AND MANY SERMONETTE MESSAGES ON THE Bible News Prophecy channel. There are also some messages at the CCOGAfrica channel.
Concluding Comments
The Apostle Paul was inspired to write:
22

For I delight in the law of God according to the inward man.

23

But I see another law in my members, warring against the law of my mind, and bringing me into captivity to the law of sin which is in my members.

24

O wretched man that I am! Who will deliver me from this body of death?

25

I thank God–through Jesus Christ our Lord! So then, with the mind I myself serve the law of God, but with the flesh the law of sin.

(Romans 7:22-25)
Brethren, even the Apostle Paul had to struggle with various difficulties and temptations. So, just because you do, do not think that is not something that real Christians must face. Don't give up. As Jesus said he/she "who endures to the end shall be saved" (Matthew 24:13).
Sincerely,
Bob Thiel
Pastor and Overseer