Dear Brethren and Co-Workers in Christ:
Greetings once again from the Five Cities region of California.
Spent a lot of time working on prophetic and proclamation matters as well as preparing for the upcoming Feast of Tabernacles.
Feast of Tabernacles in St. Andrews, New Brunswick
Here is some information from Herb Haddon of New Brunswick, Canada:
We were just reviewing plans for this year's FOT.  I have not supplied very much information for the general public.  Let's see if that can be rectified!
Negotiations for rooms have been made at the Greenside Motel in St. Andrews, New Brunswick, Canada.  Address is as follows:
    242 Mowat Drive, St. Andrews, New Brunswick, Canada
(letter, in part, from the Greenside Motel re: room information)
I can provide you 20% discount for all of the conference guests.

We have 3 Queen Kitchenette Rooms (1 queen bed with a kitchenette), 3
Queen Rooms (1 queen bed but less spacious than superior queen room),
5 Twin Rooms (2 large double beds), 2 Superior Queen Rooms (1 queen
bed) and 1 Family Room (two separate room with 1 Queen bed each with a
living room and a kitchen).
These are rooms we can provide to you.

The price for each room is:
Queen Kitchenette: $84 plus tax
Queen Room: $72 plus tax
Twin Room: $79 plus tax
Superior Queen Room: $75 plus tax
Family Room: $119 plus tax (based on 2 people. $10 per person after 2)

On top of this price, I can provide you 20% discount for all the
conference guests.
The web page for the motel is :  http://greensidemotel.ca/


Call, e-mail the motel directly and mention that you are with the CCOG Conference.  There are other places to stay, so feel free to check out other venues, if you wish.

Lots to see and do in the area.  

Visit the website for more information.

Several events are being planned, from a visit to the local Biological Station to a bonfire on the beach. 

 

For more information, and for a list of items to bring, e-mail Herb Haddon at:  hwhaddon@gmail.com
For more information on the Feast of Tabernacles this year, check out the link: Feast of Tabernacles' Sites for 2016.
Lights, Camera, Again?
A couple of weeks ago, I mentioned that we acquired better lights for the videos.

But as it turned out, one of them made a noticeable humming sound.  So, when we made the videos recommended last week, we only had one of the two new lights on.
Anyway, we contacted the light company and were able to get this corrected. Thus, this week's recommended videos are with both lights.  We also placed a backdrop (actually, I cut part of a cardboard box) to put behind the curtains to reduce back light.
These steps should improve the visual quality of our videos.
That being said, the emergency warning system in our Five Cities area went off, as a test, when we were videoing the sermon, so you will probably hear some of that towards the end of the recommended sermon for this week.
Hopefully, all will be well for the next video sessions.
Over 700,000 views on YouTube 'Television'
We are still having success on YouTube.
We have now passed 700,000 views of our two primary YouTube channels.
The ContinuingCOG channel  has had over 239,000 views and the BibleNewsProphecy channel has had over 465,000 views. We have averaged around 7,000 views per week for the past three or so months–roughly double our overall average.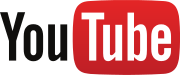 We originally choose YouTube 'television' because it was convenient and basically free.  It also has wide viewership all over the world. As of this morning, we have 2,425 'subscribers' to the BibleNewsProphecy channel and 985 for the ContinuingCOG channel. YouTube says that "Subscribers watch more," meaning that they typically watch more of what is on the channels they subscribe to than non-subscribers.  Anyway, we have never promoted getting 'subscribers' to the YouTube channels, but the numbers have been increasing.
In time, we may take some steps to try to promote our YouTube video sermons and sermonettes, beyond only mentioning them on our websites and the COGwriter.com site. But for now, that is not a budgetary priority.  The priority currently is to make these materials available so that our scattered brethren can have weekly sermon and sermonette messages, and that others who have interest can watch them as well. This is happening. And in the past few months we have reached more than we had been.
Radio
As mentioned two weeks ago, I was scheduled to be on the Republic Broadcasting Network (RBN) at 2:00 pm Central Daylight Time last Thursday. The host and I discussed issues such as the plans that the Islamic State has, their misunderstanding of scriptures related to Jesus, as well as biblical prophecies related to terrorism and the final King of the South (Daniel 11:40-43), etc. I am currently scheduled to be a guest on this program again on September 14th at the same time.
Last week, I mentioned that I had a 'last minute' radio interview by Larry Whitler on AM Ocala Live. WOCA 1370 am and 96.3 fm out of Ocala, Florida.  They put that interview up online.  If you would like to listen to it, click on the link: Dr. Bob Thiel Interview – Hillary Clinton.
Funeral Proclamation?
Pastor Evans Ochieng sent me an email from Kenya in which he mentioned that after he conducted two different funerals in two different areas, people who were not part of CCOG declared that they want to be part of the Continuing Church of God. This has happened before, but he noticed that we seem to have had more of this related to the past two funerals.
Pastor Ochieng flew to Malawi today.  He plans to meet the brethren there, plus a leader who is coming to meet him from Mozambique. Pastor Ochieng has asked for our prayers for this trip.
World News Items
The Europeans are getting upset with the trade negotiations with the USA. This mainly seems to be related to agricultural position that the USA is insisting upon (see German Vice Chancellor claims TTIP is dead because of USA demands and Economic discord between USA and Europe on TTIP and EU taxing Apple). It has long been my view that economic disputes will be a factor in the Europeans taking over the USA. And that is something that WILL HAPPEN (cf. Daniel 11:39; Habakkuk 2:6-8; Isaiah 10:5-11).
Also over in Europe, more leaders are publicly calling for a European army (see More leaders calling for a European army). While European Commission President Jean Claude Juncker has wanted this, now that the UK has voted to leave the European Union, leaders of more nations are calling for this.  The Bible prophesies that the European King of the North will have "a great army" (Daniel 11:25) and we are starting to see more steps in Europe to create one.
Over in Israel, the reconstituted Sanhedrin announced a high priest who would oversee matters like animal sacrifices (see Reconstituted Sanhedrin names high priest in preparation for the restoration of sacrifices; to begin as early as the Day of Atonement?). Supporters claim that within hours, days, or weeks (depending upon the supporter) the Levitical priests in Israel could begin animal sacrifices, and that an actual temple is not needed (and biblically that is true, cf. Ezra 3:6).  Since the Bible says that the sacrifices will be stopped by the final King of the North (Daniel 11:31), they obviously must begin first. The announcement of a high priest seems to be a step in that direction.
In ecumenical news, the Evangelical Lutheran Church in America voted overwhelmingly (931 to 9) to approve a declaration of unity with the Roman Catholic Church in an endeavor to "enumerate the many points of agreement between Lutherans and Catholics" (see 'Lutherans Declare Unity with Catholics'). We continue to see more attempts at ecumenical unity with the Church of Rome, including from groups that historically were enemies of that church. The deceit of the the first horseman of the apocalypse (Revelation 6:2), consistent with the beginning of sorrows (Matthew 24:4-8) is spreading.
Perhaps I should add that in Germany, some believe that a Roman Catholic leader should end up as the successor of German Chancellor Angela Merkel (see Quo vadis Angela Merkel? Time for a Catholic? Karl-Theodor zu Guttenberg come back?). And while Angela Merkel has not said that she intends to leave her position, ultimately the top position in a reorganized Europe (cf. Revelation 17:12-13) will be someone who at least feigns (cf. Daniel 11:21) ties to a modified form of Roman Catholicism (cf. Daniel 11:36-38).
Over in Asia, there is another report that China has too many single males and not enough single females (see China has too many single men: Will this help lead to the 200,000,000 man army?). This gender imbalance (partially caused by abortions and China's previous 'one-child' policy) is likely to be a factor in the ultimate formation of the 200,000,000 man army predicted in the Book of Revelation (Revelation 9:16). Prophecy scoffers should realize that there were not even 200,000,000 men on the earth when God inspired John to write the prediction down.  We are getting closer to the fulfillment of many biblical prophecies.
That being said, while some are concerned that there is a 'whiff of World War III hanging in the air', as Jesus said, "the end is not yet" (Matthew 24:6).  We are just in the beginning of sorrows (Matthew 24:8). The Great Tribulation (Matthew 24:21) is still at least 3 1/2 years away, and likely longer than that–but it is closer than it has ever been.
Suggested Sabbath Service
Here is a suggested Sabbath service for this week:
Note: If you have a slow internet connection, you can watch these by starting the video, then below it (and towards the right) look for an outline of a gear–if you click on that, it will allow the YouTube video to be played with lower video quality, but at least it will not stop often–you can select a quality as low as 144p. If your internet connection is still too slow (as my home one is) and/or you prefer audio messages to audio-visuals ones, go to the YouTube link for the message, click on SHOW MORE related to the description. You will then see something that says, "Download MP3." Below that is a link to an MP3 file. Most computers (and even some cellular telephones) will allow MP3 files to be downloaded and played. This is an option we have made available (but we are also looking into ways to improve that as well)–and, of course, we have written article options. Some people have found that if their internet connections are not fast enough, that they can simply listen to the messages that are found at the new Bible News Prophecy online radio channel.
IN CASE YOU DO NOT RECEIVE A 'LETTER TO THE BRETHREN' FOR ANY WEEK, REMEMBER THAT THERE ARE MANY SERMON MESSAGES ON THE ContinuingCOG channel AND MANY SERMONETTE MESSAGES ON THE Bible News Prophecy channel.
Concluding Comments
Last week, when I was on radio station WOCA, the host asked if people who had essentially the right attitude, but did not believe in Jesus, if they could be saved. While I explained that all will have a legitimate offer of salvation, I also explained that it was necessary to accept Jesus in order to be saved. The Apostle Peter made this clear:
8 Then Peter, filled with the Holy Spirit, said to them, "Rulers of the people and elders of Israel: 9 If we this day are judged for a good deed done to a helpless man, by what means he has been made well, 10 let it be known to you all, and to all the people of Israel, that by the name of Jesus Christ of Nazareth, whom you crucified, whom God raised from the dead, by Him this man stands here before you whole. 11 This is the 'stone which was rejected by you builders, which has become the chief cornerstone.'  12 Nor is there salvation in any other, for there is no other name under heaven given among men by which we must be saved."(Acts 4:8-12)
Since this is the case, all real Christians should truly attempt live their life as Jesus would have wanted them to, while also believing Jesus.
Sincerely,
Bob Thiel
Pastor and Overseer