Dear Brethren and Co-Workers in Christ:
Greetings from Grover Beach, California.
Continuing to Preach the Gospel of the Kingdom in More Languages

Many focus on the wrong things these days. That was also an issue in Jesus' day. Notice the following from the New Testament:
57 Now it happened as they journeyed on the road, that someone said to Him, "Lord, I will follow You wherever You go."

58 And Jesus said to him, "Foxes have holes and birds of the air have nests, but the Son of Man has nowhere to lay His head."

59 Then He said to another, "Follow Me."

But he said, "Lord, let me first go and bury my father."

60 Jesus said to him, "Let the dead bury their own dead, but you go and preach the kingdom of God." (Luke 9:57-60)
Brethren, we need to proclaim the good news of the kingdom of God to the world as a witness–and such efforts will also bear fruit.
Jesus said:
14 And this gospel of the kingdom will be preached in all the world as a witness to all the nations, and then the end will come. (Matthew 24:14)

29 They will come from the east and the west, from the north and the south, and sit down in the kingdom of God. (Luke 13:29)
Those scriptures support the view that multiple languages being used to reach people before Jesus returns–and that is also specifically pointed to in Revelation 7:9,14.
While we had the English version of The Gospel of the Kingdom of God booklet translated into hundreds of languages, we still want to reach more people in as many languages as we can.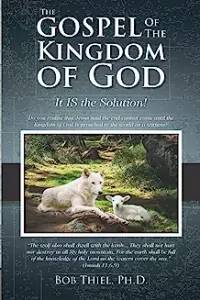 This week, we received formatted files for 53 more languages/dialects–we have received over 200 more in 2023! We plan to upload them and make them available shortly.
Here is a list that we have uploaded (realizing that we have scores more to add to this and there are a couple of duplicates):
Abkhaz Аԥсуа бызшәа
Achi Achi'
Adinkra Adinkra
Afrikaans Afrikaans
Afar Qafar af
Agutaynen Agutaynen
Ainu アイヌ
Aka-Jeru Yerawa
Akan Ákán
Akatek Akatek
Akawaio Akawaio
Akkadian Akkadian
Akkala Sami Akkala Sámi
Aklan Aklan
Akurio Akurio
Albanian Shqip
Aleutese Aleut
Alsatian Alsatian
Altay Altai
Amawaka Amawaka
Amharic አማርኛ
Arabic العَرَبِيَّة
Armenian հայերէն
Arrernte Arrernte
Asante Twi Asante Twi
Ashaninka Ashaninka
Assamese Assamese
Assiniboine Assiniboine
Auvergnat Auvernhat
Awadhi Awadhi
Aymara Aymara
Azerbaijani Azərbaycan
Bambara Bambara
Bangla বাংল া
Bashkir Bashkir
Batak Mandailing Batak Mandailing
Batak Simalungun Batak Simalungun
Batak Toba Hata Batak Toba
Basque Euskara
Belarusian беларуская мова
Bengali বাংলা 
Bhili भीली
Bhojpuri Bhojpuri
Bicol Bicol
Bodo बर'/बड़ो
Bosnian Bosanski
Bulgarian български
Bulu Bulu-Bene
Bundelkhandi बुन्देली/बुंदेली
Burmese မြန်မာစာ
Busa Odiai
Bushi Shibushi
Cabecar Cabécar
Caddo Caddo
Cajamarca Quechua Kashamarka Runashimi
Calamian Tagbanwa Tinagbanwa
Caluyanon Caluyanon
Candoshi-Shapra Kandozi-Chapra
Cantonese Cantonese
Cape Verdean Cape Verdean
Capeiznon Capiceño
Caquinte Caquinte
Car Pū
Carrier Carrier
Casiguran Dumagat Agta Casiguran Dumagat
Catalan Català
Cayuga Cayuga
Cebuano Bisayâ
Cenoufo Cenoufo
Central A. Spanish Español centroamericano
Central Sinama Central Sinama
Chakma Latin Chakma Latin
Chakma 𑄌𑄋𑄴𑄟𑄳𑄦
Chaldean Chaldean
Cham ꨌꩌ
Chambeali 𑚏𑚢𑚶𑚠𑚣𑚭𑚥𑚯
Chami Chami
Chamicuro Chamicuro
Chamling चाम्लिङ
Cha'palaa Cha'palaa
Chhattisgarhi छत्तीसगढ़ी
Chichewa Nyanja 
Chilcotin Tŝinlhqut'in
Chinanteco Chinanteco
Chinese – Literary Chinese – Literary
Chinese – Simplified Chinese – Simlified
Chinese Traditional Chinese Traditional
Chinook Jargon Chinuk Wawa
Chipewyan Denesuline
Chittagonian চাটগাঁইয়া
Chiwere Chiwere
Choctaw Chata
Chokwe Chokwe
Chol Ch'ol
Chontal Maya Yokot'an
Chorti Ch'orti'
Chrau Jro
Chru Chru
Chuj Koti
Chukchi Chukchi
Chuukese Chuukese
Chuvash Chuvash
Chuwabo Chuwabo
Croatian Hrvatski
Corsican Corsu
Czech Český
Dagaare Dagaare
Danish Dansk 
Dari دری
Deutsch Deutsch
Dholuo Dholuo
Dhundari ढूण्ढाड़ी
Dogri Dogri
Dyula Dyula
Ekegusii EkeGusii
English English
Esperanto Esperanto
Estonian Eesti keel
Ewe Ewe
Faroese Føroyskt mál
Fijian Fijian
Filipino Filipino
Finnish Suomalainen
French Français
Frisian Frisian
Fulani Fulani
Galician Galego
Gan Gan
Georgian ქართული
German Deutsch
Gondi గోండి
Greek Ελληνική
Gujarati ગુજરાતી
Haitian Haitian
Hakha Chin Laiholh
Haitian Haitian
Haitian Creole Kreyòl Ayisyen
Haryanvi हरियाणवी
Hawaiian Ōlelo Hawaiʻi
Hebrew עִברִית
Hiligaynon Ilonggo
Hill Mari Hill Mari
Hindi हिंदी
Hindi-Latin Hindi-Latin
Hindustani हिन्दुस्तानी
Hmong Hmong
Hungarian Magyar
Icelandic Íslenska
Ido Ido
Igbo Igbo
IIocano IIocano
Indonesian Bahasa Indonesia
Ingrian Ingrian
Inuinnaqtun Inuinnaqtun
Iraqw Iraqw
Irish Gaeilge
Italian Italiano
Japanese 日本語
Javanese Jawa
Kapampangan Kapampangan
Kapingamarangi Kapingamarangi
Karachay-Balkar Къарачай-Малкъар тил
Kannada ಕನ್ನಡ
Karachay-Balkar Къарачай-Малкъар тил
Kashubian kaszëbsczi
Kavango Kavango
Kazakh қазақша
Khmer ភាសាខ្មែរ
Khwanyama Oshikwanyama
Kikuyu Kikuyu
Kimasai Kimasai
Kirundi Kirundi
Kiswahili Kiswahili
Kongo Kongo
Konkani Konkani
Korean 한국어
Kurdish Kurdî 
Kurdish-Sorani Kurdish-Sorani
Kurmanji Kurmanji
Kyrgyz кыргызча
Ladhakhi ལ་དྭགས་སྐད་
Ladin Ladin
Ladino Ladino
Lambadi Lambadi
Lao ພາສາລາວ
Latin Latinae
Latvian Latviešu valoda
Lezgi лезги чӏал
Lhotshamkha ल्होत्साम्पा
Lingala Lingala
Lithuanian lietuvių
Livonian līvõ kēļ
Lombard Lombard
Lozi Lozi
Luganda Luganda
Luri Luri
Luxembourgish Lëtzebuergesch
Macedonian Македонски
Machiguenga Matsigenka
Magadhi 𑂧𑂏𑂯𑂲
Magar मगर ढुट
Maithili मैथिली
Makhuwa Emakuana
Malagasy Malagasy
Malay Bahasa Melayu
Malayalam മലയാളം 
Maltese Malti
Malto माल्टो
Maori Te Reo
Mandarin (Chinese) 普通话
Manx Manx
Malayalam Malayalam
Mapudungun Mapudungun
Marathi मराठी 
Mari Mari
Mende-Latin Mende-Latin
Mirandese Mirandese
Mizo Mizo
Mongolian Монгол
Moldovan Moldovan
Moghol مُغُلی
Mongolian Cyrillic Монгол Кирилл
Montenegrin crnogorski
Mossi Mòoré
Multani 𑊠𑊂𑊣𑊖𑊀𑊚𑊁
Mundari मुंडारी
Myanmar Myanmar
Myanmar – Burmese Myanmar – Burmese
Nagamese Creole Naga Pidgin
Nafusi Ažbali
Nahuatl Nahuatl
Nauruan Nauruan
Navajo Diné bizaad
Ndau Ndau
Ndebele Nbebele
Neapolitan Napulitano
Nepali नेपाली
Ngoni Songea
Nhaneca Nhaneca
Niuean Niuean
Norman Normaund
Norsk Norsk
Norwegian Norsk
Nukuoro Nukuoro
Nyakyusa Ngonde
Obolo Andoni
Occitan Occitan
Okinawan Uchināguchi
Oromo Oromo
Ossetian ирон ӕвзаг
Paez Nasa Yuwe
Pahari पहाड़ी
Palauan a tekoi er a Belau
Papiamento Papiamentu
Parya Parya
Pashto پښتو
Persian فارسی
Pohnpeian Pohnpeian
Polish Polskie
Portuguese Português
Punjabi ਪੰਜਾਬੀ ਦੇ
Punjabi Indian Punjabi Indian
Punjabi Pakistani Punjabi Pakistani
Punjabi-Shahmukhi Punjabi-Shahmukhi
русский русский
Q'anjob'al Kanjobal
Q'eqchi' Kekchi
Qashqai قشقایی ديلى
Queretaro Otomi Ñäñho
Romanian Română
Romansh Romontsch
Russian Rusă
Sadri Nagpuri
Samoan Gagana fa'a Sāmoa
Sangho yângâ tî sängö
Sankethi Sankethi
Sanskrit Sanskrit
Sardinian Sard
Sarikoli Sarikoli
Scots Gaelic Gàidhlig
Sepedi Sepedi
Serbian Српски
Sesotho Sesotho
Shona chiShona
Shughani Shughani
Sicilian Sicilianu
Silesian Silesian
Sindhi سنڌي 
Sinhala Sinhala
Sinhalese සිංහල
Slovak Slovenčina
Slovenian Slovenščina
Somali Af-Soomaali
Spanish Español
Sundanese Sundanese
Susu Sosoxui
Swahili Swahili
Swati Swazi
Swedish Svenska
Tagalog Tagalog
Tahitian Tahitian
Tajik тоҷикӣ 
Talysh Tolışə zıvon
Tamil தமிழ்
Tatar Tatar
Telugu తెలుగు
Tetum Tétum
Thai ภาษาไทย
Tibetan Tibetan
Tiv Tiv
Tok Pisin Tok Pisin
Tongan Tongan
Tshiluba Cilubà
Tsonga Tsonga
Turkish Türkไทย
Turkmen Turkmen
Twi Twi
Udmurt Udmurt
Ulithian Yulidiy
Uyghur Uyghur
Upper Sorbian Upper Sorbian
Urdu اردو
Uzbek Oʻzbekcha
Uzbek-Cyrillic Uzbek-Cyrillic
Vietnamese Tiếng Việt
Welsh Cymraeg
Western Transdanubian Western Transdanubian
Xhosa isiXhosa
Xiang Chinese  湘語
Yao chiYao
Yapese Yapese
Yevanic יעואני גלוסא
Yiddish יידיש
Yoruba Èdè Yorùbá
Yucatec Maya Yucatec Maya
Yupik Yupik
Yzghulami Yzghulami
Zazaki Zazaki
Zulu isiZulu
Zuni Zuñi
We expect that we will receive many more translations as that is also something we are working on.
Having materials in as many languages as we can helps set the stage for the fulfillment of the prophecies of Luke 13:29 and Matthew 24:14 as well as Romans 11:25.
Remember that the Book of Revelation prophesies the following:
9 After these things I looked, and behold, a great multitude which no one could number, of all nations, tribes, peoples, and tongues, standing before the throne and before the Lamb, clothed with white robes, with palm branches in their hands, … These are the ones who come out of the great tribulation, (Revelation 7:9,14)
The Bible points to the use of multiple languages being used to reach people before Jesus returns.
Never before in history has a booklet on the good news of the coming kingdom of God been translated into as many languages as we have done in the CCOG.
Brethren, as Jesus said, we are working to "preach the kingdom of God" (Luke 9:60) "in all the world as a witness to all the nations" (Matthew 24:14).
Some Wish to Believe and Promote Lies
This week I noticed that Gary Leonard, webmaster at the anti-Church of God Banned by HWA site, posted the following:
If we thought things could not get any worse for Bob Thiel in Africa, they just did:

Well Folks it's finally official with the Malawian Government getting involved. Bob Thiel's Continuing Church of Witch Doctors, Whoopie, and Whackjobs has finally been revealed to be just that a Bogus Church of God that is Totally corrupt with Evil and Demonology.

Amos Magombo, Radsons Right Hand Man in Migowi  Center And CCOG Member was caught Red Handed, digging up Dead infant Twins and Cutting off the Genitals to use in Radsons Witch Doctor Rituals. So far the Man is held in Mulanje Prison, awaiting trial and of course Radson Mulozowa has been trying to cover this up.

Radson Mulozowa's witch doctor madness is finally catching up to him …
As usual, various of the commentators at the Banned site chimed in about this and some asserted this information about the CCOG was true.
But it is not.
First of all, Amos Magombo is not now, nor ever was, pastor Radson Mulozowa's "right hand man." Amos Magombo left the CCOG after I put out a leader in 2017 who had moral deficiencies in Malawi. Amos Magombo did not care for Radson and went with the one I had put out. Though Amos Magombo asked to come with the CCOG later, he was not allowed back as a member. The arrested Amos Magombo was not an actual member of the CCOG.
Secondly, there is no proof of a connection of Radson to witch doctors. The video "proof" someone sent me last year did not show Radson in it. Also, let me add that I have seen no proof that Radson is covering this up.
Thirdly, consider that the post at the Banned site also had a tweet that was translated as follows:
Police in Phalombe have arrested two men considering that they have been found with human organs after entering the cemetery and digging up the bodies of the children twins. The spokesman for the police in the state, Jimmy Kapanja He said the two are Charles Katunga, 50 years old, from the village of Mgona and Amos Magombo, 63 years old, from Njaya village from the area of ​​the great king Kaduya in this state. Kapanja said the police arrested the men on the 21st June 2023 at the Migowi shopping center, the merchant won't listen to that they sell the parts. (by Ronnex Chiwanda-Phalombe: 06/22/23)
So, according to the post, those arrested (which did not involve Radson) were trying to sell body parts. They were not providing them to Radson Mulozowa for witch doctor purposes. Let me add that I did ask Radson about Charles Katunga this week as I did not know who he was. Charles Katunga and Amos Magombo were NOT CCOG ministers, despite a later post from Gary Leonard that asserted they were "ordained ministers." The CCOG never ordained them, nor did we consider them to be ministers.
Radson responded to me that he did not know Charles Katunga, but would try to investigate. Anyway, the translation at the Banned site, that Gary Leonard posted, clearly contradicted his claim that the two arrested were digging up body parts for Radson to use for witch doctor purposes. Apparently he, and various others at the Banned site, did not see that obvious error.
So, the truth is that two people in Malawi were arrested for grave robbing and apparently trying to sell body parts at a shopping center. They were not ordained CCOG ministers (or even actual members), though Banned asserted that they were. There was nothing in the translated arrest report that mentioned or alluded to the CCOG nor pastor Radson Mulozowa–despite Banned's webmaster making more than one post that asserted the two arrested were CCOG ministers.
Anyway, the translation at the Banned site, that Gary Leonard posted, clearly contradicted his claim that the two arrested were digging up body parts for Radson to use for witch doctor purposes. Apparently he, and various others at the Banned site, did not see that obvious error.
The last chapter of the last book of the Bible contains the following:
14 Blessed are those who do His commandments, that they may have the right to the tree of life, and may enter through the gates into the city. 15 But outside are dogs and sorcerers and sexually immoral and murderers and idolaters, and whoever loves and practices a lie. (Revelation 22:14-15)
Sadly, many do not do His commandments, but prefer gossip and lies.
Jesus said:
10 Blessed are those who are persecuted for righteousness' sake,
For theirs is the kingdom of heaven.

11 "Blessed are you when they revile and persecute you, and say all kinds of evil against you falsely for My sake. 12 Rejoice and be exceedingly glad, for great is your reward in heaven, for so they persecuted the prophets who were before you. (Matthew 5:10-12)
Many have said bad things about me and others in the CCOG that are not true.
Also, understand that the Philadelphian portion of the Church of God (Revelation 3:7-13) cannot be destroyed (cf. Matthew 16:18, 28:19-20). The reality is that the true church has long been "spoke against everywhere" (Acts 28:22).
And as the Bible says:
30 Truly, these times of ignorance God overlooked, but now commands all men everywhere to repent, (Acts 17:30)
Let me add that 20 people who had left us recently for the Hope of Israel in Got Kachola, Kenya, returned after CCOG pastor Joel Owuoti and CCOG deacon Granton Otieno went and meet them last Sabbath. Those opposed to us, like at the Banned site, can also repent–and are in my prayers (cf. Matthew 5:44).
As far as the CCOG position about witch doctors goes, see the article: Can Christians Actually be Cursed By Witches or Witch Doctors? and/or watch the video: Can Witch Doctors Cast Spells on Christians?
Suggested Sabbath Day Service
Here is a suggested Sabbath day service for our scattered brethren and other interested people:
Note: If you have a slow internet connection, you can watch these by starting the video, then below it (and towards the right) look for an outline of a gear–if you click on that, it will allow the YouTube video to be played with lower video quality, but at least it will not stop often–you can select a quality as low as 144p. If your internet connection is still too slow (as my home one is) and/or you prefer audio messages to audio-visuals ones, go to the YouTube link for the message, click on SHOW MORE related to the description. You will then see something that says, "Download MP3." Below that is a link to an MP3 file. Most computers (and even some cellular telephones) will allow MP3 files to be downloaded and played. This is an option we have made available (but we are also looking into ways to improve that as well)–and, of course, we have written article options. Some people have found that if their internet connections are not fast enough, that they can simply listen to the messages that are found at the Bible News Prophecy online radio channel.
IN CASE YOU DO NOT RECEIVE A 'LETTER TO THE BRETHREN' FOR ANY WEEK, REMEMBER THAT THERE ARE MANY SERMON MESSAGES ON THE ContinuingCOG channel AND MANY SERMONETTE MESSAGES ON THE Bible News Prophecy channel. There are also some messages at the CCOGAfrica channel. There are also messages in the Spanish language at the CDLIDDSermones channel.
World News Items
The world reportedly broke the record for the highest overall heat at least twice this week. Part of the Netherlands also had its strongest Summer storm ever with very high winds (see WP: This July 4 was hot. Earth's hottest day on record, in fact.; DW: Strongest summer storm on record). The world is changing and parts of it are experiencing some of the "troubles" that Jesus warned about in Mark 13:8.
Speaking of records, the USA has broken its record for shootings this year (see Mass shootings continue to plague the USA with record number of shootings by its Independence Day). The Bible warns:
23 'Make a chain,
For the land is filled with crimes of blood,
And the city is full of violence.
24 Therefore I will bring the worst of the Gentiles,
And they will possess their houses;
I will cause the pomp of the strong to cease,
And their holy places shall be defiled. (Ezekiel 7:23-24)
Yes, we are seeing the cities full of violence. And yes, the USA and its British-descended allies will also experience "the worst of the Gentiles" who ultimately "possess their houses."
Over in Europe, Germany's anti-migrant AfD party picked up a mayorship, while police in France are concerned with "vermin" protesting and looting, which some view as anti-migrant sentiment there (see AfD wins mayorship; French Police Say "We're At War With Vermin"). Europe will deal with migrants as well as those in the Middle East and North Africa in the future (cf. Daniel 11:40-43).
Also in Europe, some there are concerned that the USA's Inflation Reduction Acts is illegal as it violates various international trade agreements (see 'EU parliament trade chief calls for tariffs on US hydrogen'). As I have written for years, trade issues will be one of the factors that will turn the coming European Beast power against the USA.
Concluding Comments
The Book of Proverbs teaches:
29 He who is slow to wrath has great understanding,
But he who is impulsive exalts folly.

30 A sound heart is life to the body,
But envy is rottenness to the bones.

31 He who oppresses the poor reproaches his Maker,
But he who honors Him has mercy on the needy. (Proverbs 14:29-31)
Brethren, exercise self-control, do not be envious as many are, and continue to support having mercy on the needy.
Sincerely,
Bob Thiel
Pastor and Overseer